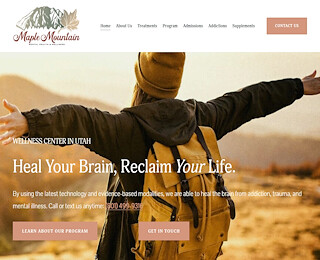 Addiction is an illness that negatively impacts millions of people, and overcoming this disease is much more complicated than many people recognize. Even the concept of addiction recovery is also complicated and mean different things to different people because each person is unique, and so is his or her situation. For this reason, it is ideal to know and understand different stages of addiction treatment. 
Identifying And Understanding The Stages Of Addiction
Like we said earlier, each person is unique, and so is his or her situation. Most people will show signs of addiction in different ways. While some people may be better at hiding signs of addiction, there are many ways you can determine if someone needs help. Common signs include: 
Noticeable fluctuations in mood
Fluctuating levels of sleep and energy
Unexplainable weight gain or loss
Loss of interest in activities they used to enjoy
Unusual changes in appearance and attitude
Frequent absences from work or other obligations 
Once you realize that you or a loved one is struggling with addiction, you need to seek addiction treatment.
Stages Of Addiction
Learning the various stages of drug addiction is vital to you or a loved one recovery. Some of the most telling signs of addiction include:
First-Time User – First-time users of alcohol or drugs are not always at risk for developing an addiction. But subsequent substance use is more likely if their first time is enjoyable and euphoric.
Regular Use – Regular use of alcohol or drugs may begin to interfere with everyday responsibilities and social activities.
Dependence – A dependent finds it difficult to focus on anything other than using the drug or alcohol.  
Substance Abuse Disorder – This is the final stage of addiction, where individuals become incapable of maintaining employment, relationships, and responsibilities.  
Stages Of Addiction Treatment
You need to view addiction treatment as a process, not a once-off event. The most common treatment stages that individuals will tend to go through include: 
Acknowledging the problem: Individuals will be able to get past denial to see the reality of their situation when they recognize they have a problem. 
Willingness to change: Individuals must decide they no longer want to live with substance abuse. 
Researching recovery options: Here, you or a loved one will need to start researching options for treating addiction.
Taking Action: You need to take action to end the addiction. Taking action includes choosing and enrolling in an addiction treatment program.
Detoxification: There will be a period of withdrawals when you or a loved one stop using the addictive substance.
Early recovery: Individuals will need to learn how to live life without substance abuse. It involves developing new attitudes and new coping mechanisms.
Getting Help For Addiction Treatment In Utah
Getting help for addiction is possible when you choose the right program. At Maple Mountain Recovery, we are dedicated to helping our clients transition through addiction recovery stages as smoothly as possible. From taking your initial phone call to developing and implementing your individualized treatment regimen, we want you to succeed. Ready to take the first steps towards addiction treatment? Feel free to contact us at (801) 499 9316.
Maple Mountain Recovery
801-489-9871
727 E. 1100 S St.
Mapleton UT 84664
US