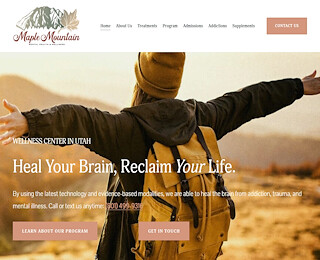 You are likely familiar with one or several cases of PTSD. You may know that the condition is prevalent among war survivors and veterans, or individuals in isolated instances of violence. It is, however, characteristic that most people do not understand the difference with complex PTSD.
What is complex PTSD?
Complex PTSD is a repetitive trauma with deep roots that stem from years of abuse, such as childhood. While both share a degree of injury, C-PTSD is severe enough to cause disturbing flashbacks, nightmares, and insomnia. It reshapes a person's life from the internal, to give them a foreign and fear-based perception of life.
Understanding the difference between PTSD and CPTSD
PTSD became recognizable in the medical industry in 1980. The ICD acknowledges that CPTSD is a reasonably new classification that is a severe mental disorder. PTSD benefits from standard therapy, while the complicated version needs intense and frequent years of treatment.
An example is that a person will develop PTSD after a few incidents of domestic violence, while others will develop CPTSD after years of enduring abuse. The complex state gives one the illusion that they are responsible for the harm and prohibits the development of a positive mindset or a healthy relationship.
Warnings signs of CPTSD
Intense feelings of distrust or hostility towards society
Constant hopelessness
Inability to control intense emotions like anger
A sense of alienation and disassociation from society
Repetitive suicidal thoughts
The feeling of permanent damage
The scientific community argues whether CPTSD is an entirely different medical condition. You may hear the following terms in complex PTSD treatment centers:
EPCACE – Enduring Personality Change After Catastrophic Experience
DESNOS – Disorders of Extreme Stress Not Otherwise Specified
How do treatment centers offer help?
It is impossible to get over CPTSD as you would a minor traumatic experience. People suffering from this mental case will need years of focused medical attention to unwire all the unnatural stimuli. The most effective treatment approaches include:
Cognitive-behavioral therapy
The therapy format works by changing unnecessary thoughts and behaviors. The purpose is to reduce emotional stress and redefine self-defeating behaviors.
EMDR
It is a relatively new therapy form that fastens relief from trauma. EMDR begins to manifest a positive shift in as little as 3-12 treatment sessions.
Psychodynamic therapy
The healing method takes an intense look at childhood trauma and makes the patient understand their journey towards the current state.
Exponential therapy
This therapy format uses various techniques to help individuals adapt to new responses. The healing mechanisms use art, music, drama, imagery, pet care, and other recreation tools to create new expressions.
Medication management
Medication is essential because it helps one to stay in alignment with the aim of the treatment. The medicines could be antidepressants, mood stabilizers, and benzodiazepines.
The first step towards healing is acknowledging that you cannot always trust yourself to find the right treatments. Expert complex PTSD treatment centers advise one to find a facility with enough compassion, medical expertise, and time, to transform their mental health. Our clients enjoy the complex and gentle approach of treatment, which allows them to reconnect with the desires and hopes of life. Check into Maple Mountain Recovery now through the online admission option, and let us recalibrate your life with ease and speed.
Maple Mountain Recovery
801-489-9871
727 E. 1100 S St.
Mapleton
UT
84664
US